June 18, 2018 – We are aware of the issues with the water levels of the flowage and are currently working with the Washburn County Highway Department and Renewable World Energies to remedy this situation. If you have any concern, comments or suggestions please email them to minongflowage@gmail.com
The Minong Flowage located in northwest Wisconsin which flows in the counties of southern Douglas and northern Washburn. The Flowage, approximate 8 miles west of Minong, is a 1,564-acre impoundment of the Totagatic River. The dam, which created the Minong Flowage, was constructed by a Works Progress Administration (WPS) project in 1936-37. Most of its bottom is sand; its maximum and mean depths are 21' and 8'. Although much of the Flowage is deep, open water, some of its shallow bays contain numerous submerged tree stumps and a broad assortment of aquatic vegetation (including invasive species) so caution is advised to all boaters. The fishery consists mainly of walleye, northern pike, largemouth bass, bluegill, black crappie, and yellow perch. The Flowage is also popular for swimming, boating, waterskiing, paddling and snowmobiling and it's also home to loons, eagles, wolves, bears and other wildlife. There are three boat launch areas and a campground.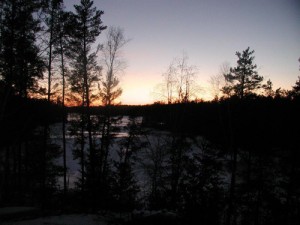 Our Mission is to promote a quality of social and ecological environment for property owners, residents and users within the environs by identifying and facilitating the resolution of issues and undertaking initiatives for the common good.